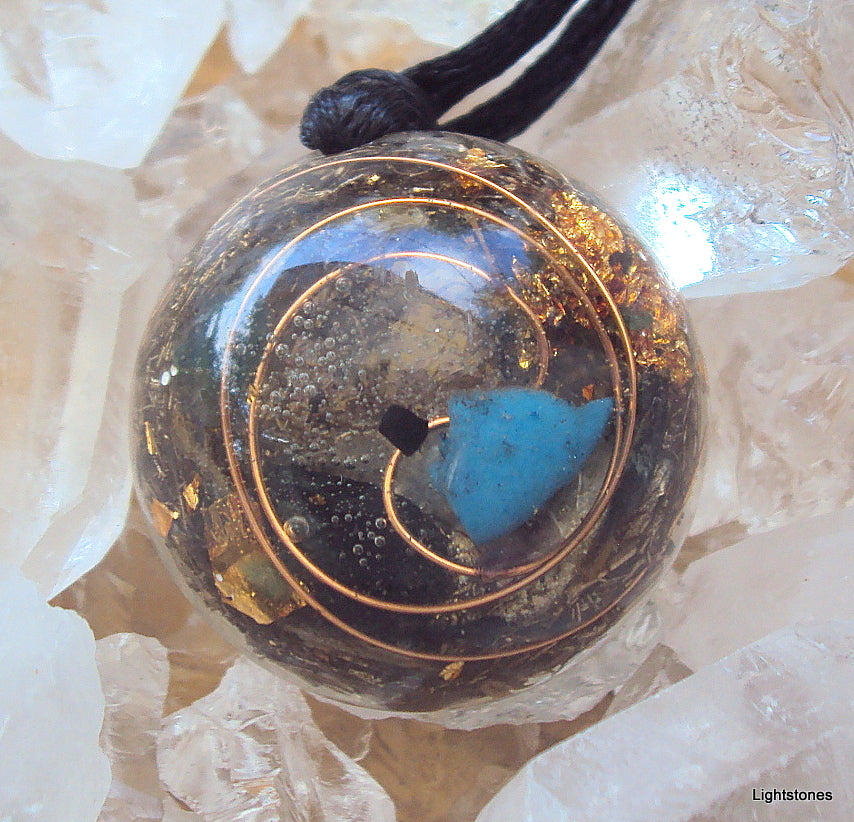 Lightdrop Orgone Pendant, herkimmer diamond and turquoise
$60.00
Unique Orgone Pendant containing semi-precious gemstones: herkimmer diamond, peridot, turquoise.
Fine mineral powders: Selenite, blue kyanite and pyrite.
Wild flowers from Mt Carmel .

Precious metals: 24K Gold leaves, copper spiral and brass shavings.
Sacred geometry: Purple Flower of life mandala.

Dome shape, 3 cm diameter, 1.5 cm high.
Serial number: L1153
This item is out of stock, by adding it to your cart, you are ordering a similar one! Please allow a week before shipment for us to prepare it.