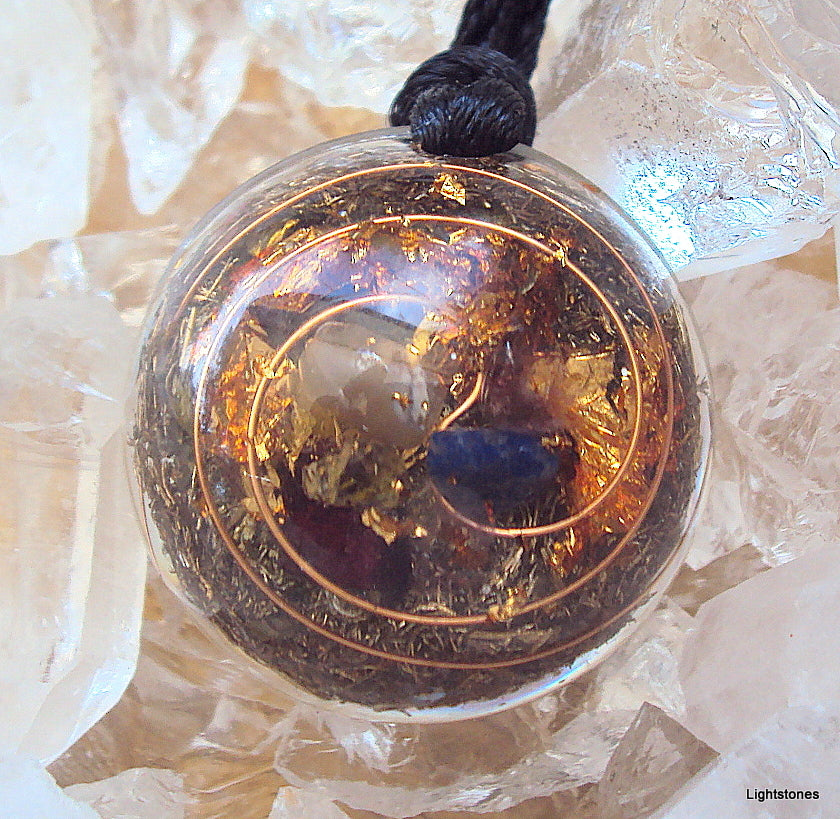 Lightdrop Orgone Pendant, citrine, lapis lazuli
$60.00
Unique Orgone Pendant containing semi-precious gemstones: lapis lazuli, citrine, rose quartz, garnet, danburite.

Fine mineral powders: Selenite, blue kyanite and pyrite.
Wild flowers from Mt Carmel .

Precious metals: 24K Gold leaves, copper spiral and brass shavings.
Sacred gemotry: Amber Flower of life mandala.

Dome shape, 3 cm diameter, 1.5 cm high.
Serial number: L1142