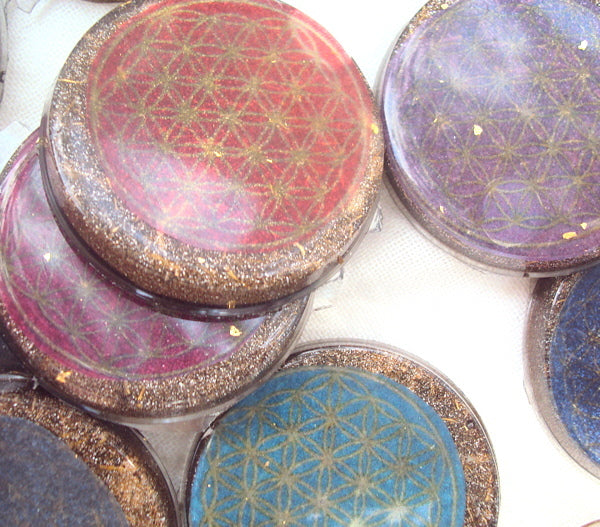 Mobile EMF protector, disc with shungite
$30.00
Disc designed to be glued on a cellphone for protection against EMF radiation.
Containing special shungite based Lightstones mix.
Sacred geometry harmonizer: flower of life mandala.
Fine precious metals powder: brass and copper.
Fine mineral powders: selenite, blue kyanite, pyrite and shungite.

Semi precious gemstone: white quartz crystal.
Size: 3.2cm diameter, 0.4mm height.
Available colors: blue, red, pink, yellow, turquoise, purple, black