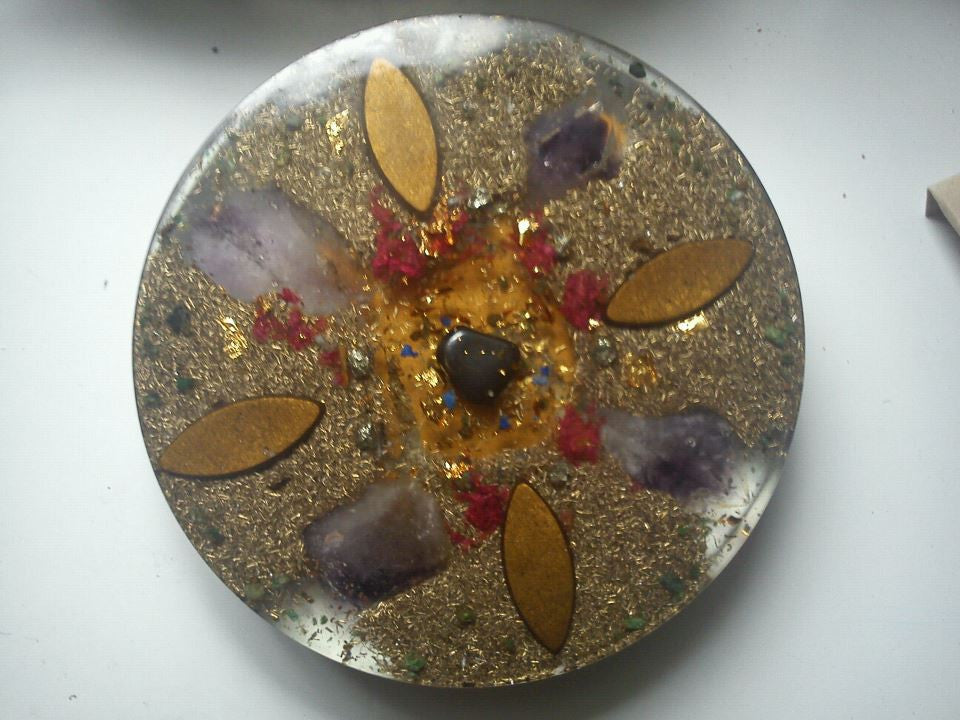 Large Orgone Charging Plate with shungite, ametyst points.
$360.00
Extra strong chi charging plate. Food and drinks enhancer. Covers the area of your home.

Cascading density of metals for enhanced energy flow!

Contains precious and semi-precious gemstones: hematite as central stone and malachite at the back side, 4 white quartz crystals, 4 ametyst points, pearl, blue kyanite blades, emerald, black tourmaline, turquoise.
Flowers and herbs from Mt Carmel.
Precious metals: 24K Gold leaves, copper coil and brass shavings, aluminium and brass powder in cascading density.
Fine mineral powders: selenite, blue kyanite, shungite and pyrite.

Cylinder Shape 23cm diameter, 3cm high.
Weight: 2kg