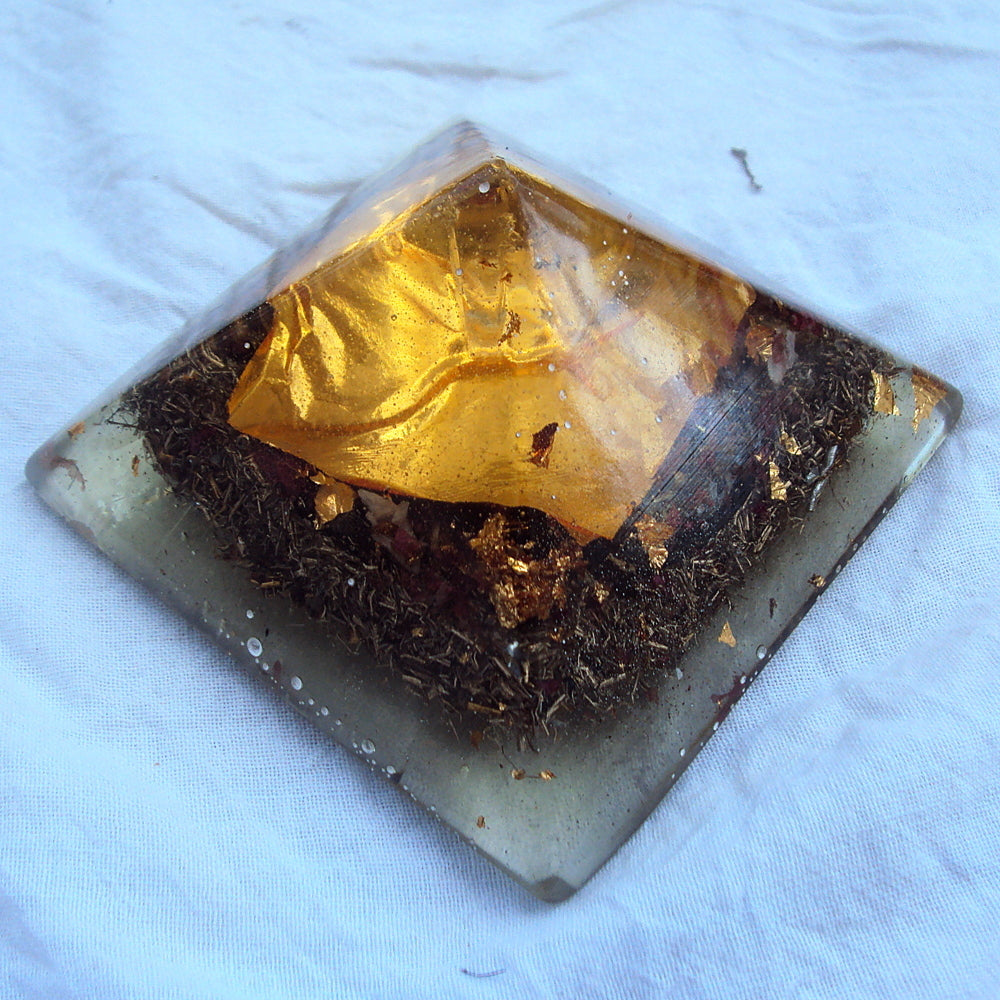 HHG Orgone Pyramid, shungite, white quartz and citrine.
$90.00
HHG Pyramid intended to enhance your house level of energy and the connection to the higher self.
Enhanced chi flow produced by cascading density of the metals inside the device.

Can be used as a meditation tool, focusing on it with your third eye.

Contains semi precious stones: DT white quartz, 4 single terminated quartz crystals, citrine, danburite.
Precious metals: gold leaves, brass shavings, aluminium and brass powder.
Fine mineral powders: blue kyanite, selenite, pyrite and shungite.
Flowers of Mt Carmel.
Size: base 8cm x8cm, height: 5cm