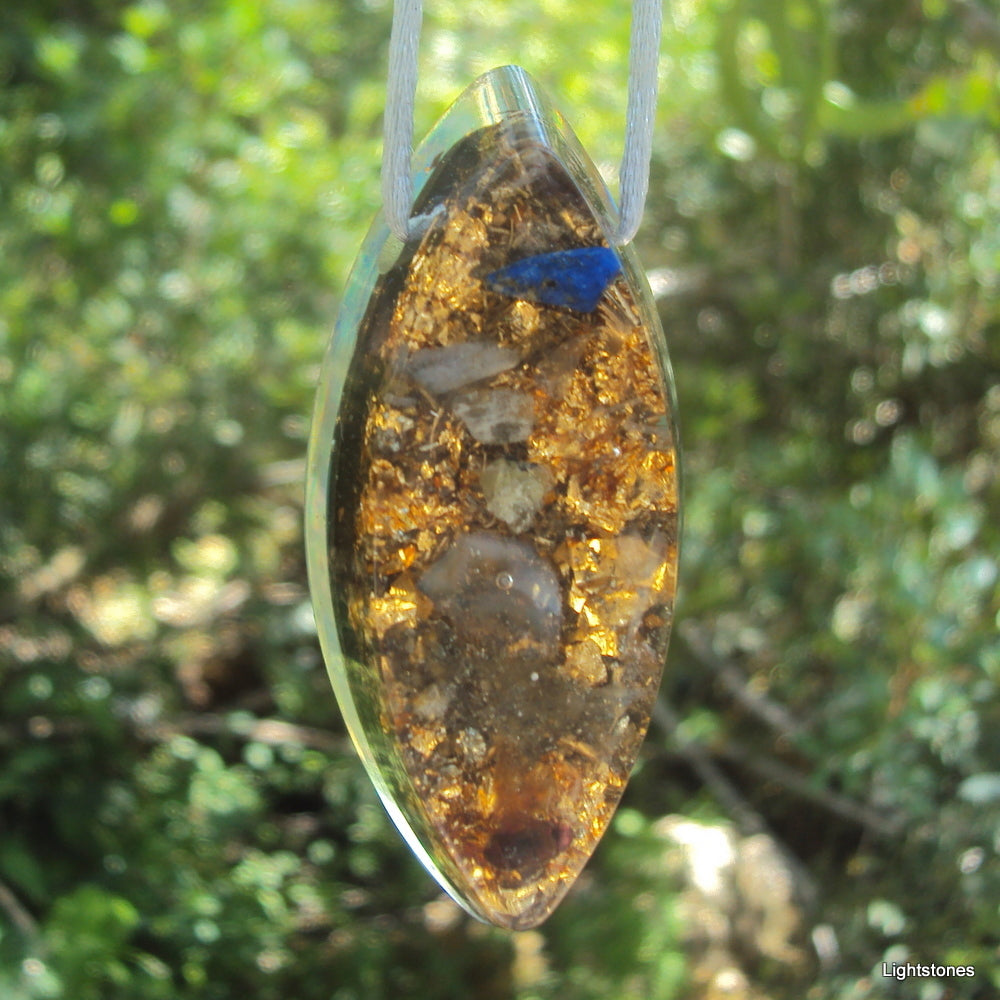 Chakra Harmonizer with shungite and cyan blue flower of life, Vesica Pisces
$70.00
Unique orgone pendant intended to balance our chakras, contains 7 gemstones, one for each chakras.
Contains precious and semi-precious gemstones: garnet, carnelian, citrine, emerald, aquamarine, lapis lazuli and amethyst.
Fine mineral powders: Selenite, blue kyanite, pyrite and shungite.
Precious metals: brass shavings, copper and brass powder, 24K Gold leaves

Flower of life mandala in blue.
Vesica pisces shape6 cm long, 2cm wide, 1 cm high.
Serial number: L1004