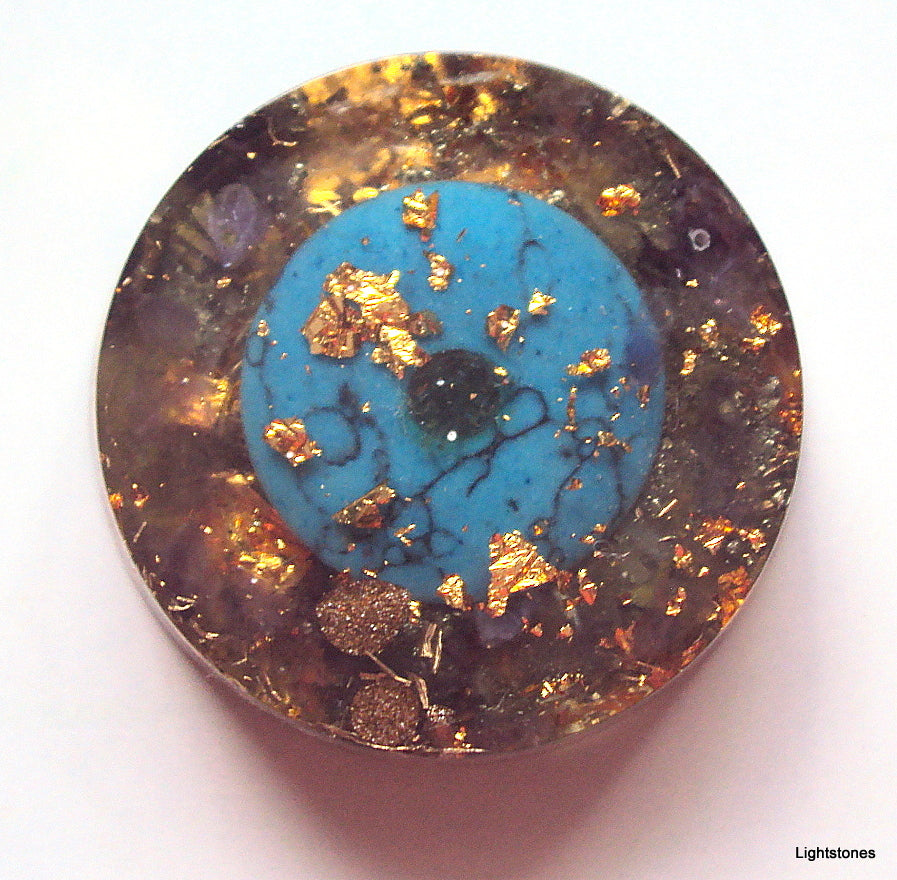 Turquoise pocket orgone healing stone.
$90.00
NEW!
Powerful healing stone!
Contains precious and semi precious gemstones: emerald, herkimmer diamond, ametyst, turquoise.
Precious metals: brass shavings, 24K gold
Fine mineral powders: blue kyanite, selenite, pyrite.
Sacred geometry david star mandala at the back side.
Cylinder shape, disc, 4cm diameter, 8mm height.