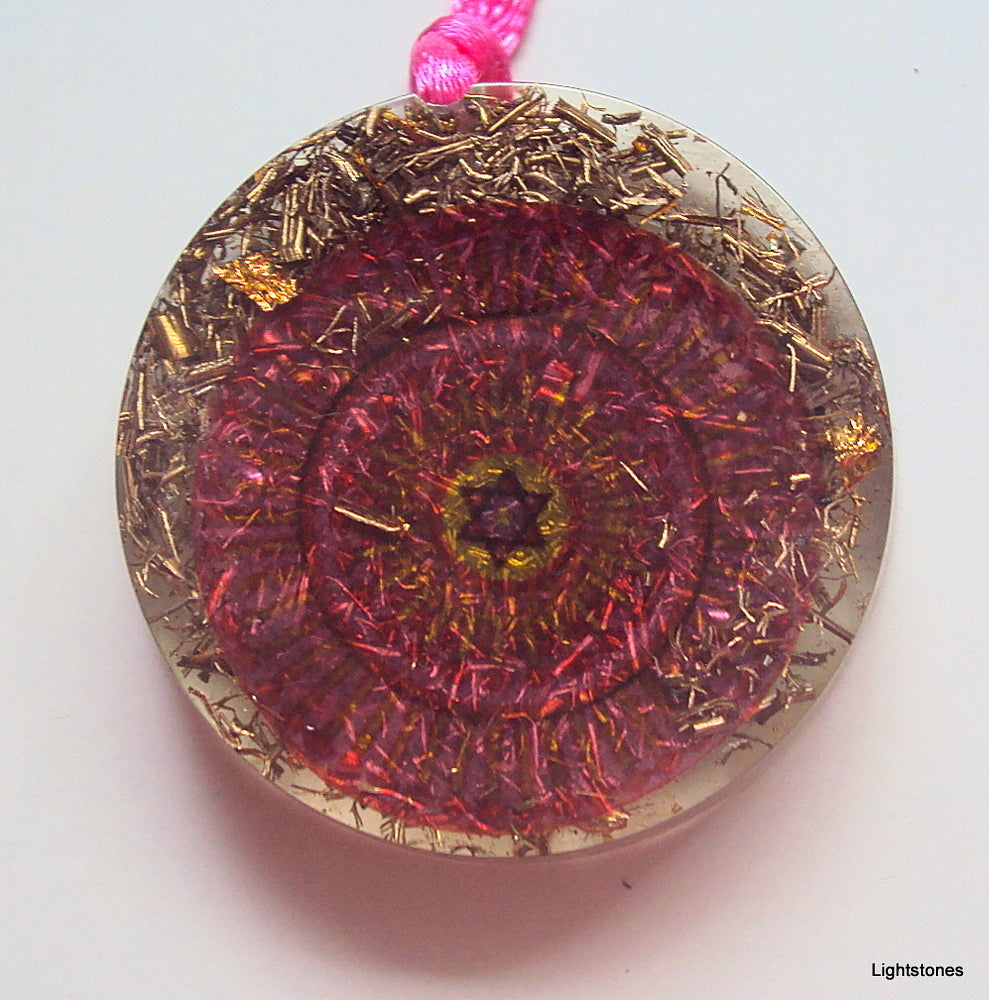 David Star Mandala Orgone Pendant
$50.00
EMF and negativity protection, energy enhancing and harmonizing!
Contains a power graphic from the sacred geometry as harmonizer and energy enhancer: David Star mandala
Precious and semi-precious gemstones: herkimmer diamond and emerald.
Precious metals: copper coil, brass shavings
Fine mineral powders: Selenite, blue kyanite and pyrite.
Cylinder shape
Size: 4cm diameter, 8mm high.