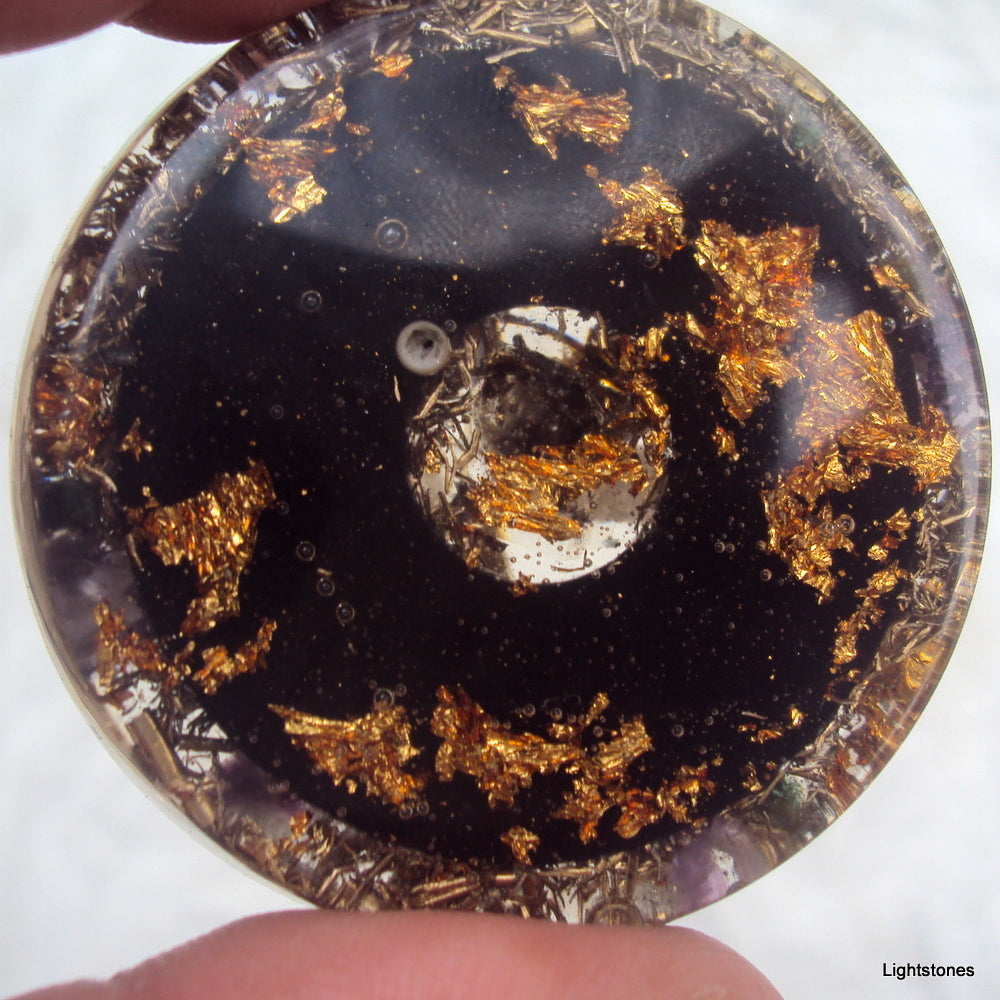 Pocket Orgone Device, healing stone with shungite.
$70.00
Chi healing stone, pocket device and pain reliever applied locally.
Pocket disc containing: precious and semi-precious gemstones: herkimmer diamond, emerald, turquoise and ametyst.
Fine mineral powders: shungite, selenite, blue kyanite and pyrite.
Precious metals: 24K gold, copper coil, copper powder, brass shavings.
Wild sage and lavender flowers


Disc 5cm diameter, 1.5cm high