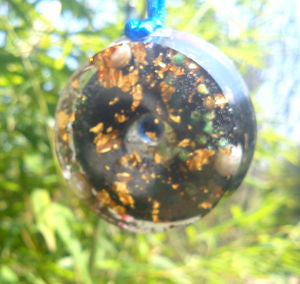 Orgone pendant, saphire, pearls and shungite.
$120.00
Unique orgone pendant containing
Precious gemstones and crystals: saphire, emeralds, pearls, double terminated white quartz crystal, danburite.
Precious metals: 24K gold leaves, brass shavings and copper coil.
Fine mineral powders: shungite, pyrite, selenite and blue kyanite.
Orchid leaves

Cylinder shape.
Size: 4cm diameter, 1.1cm high.