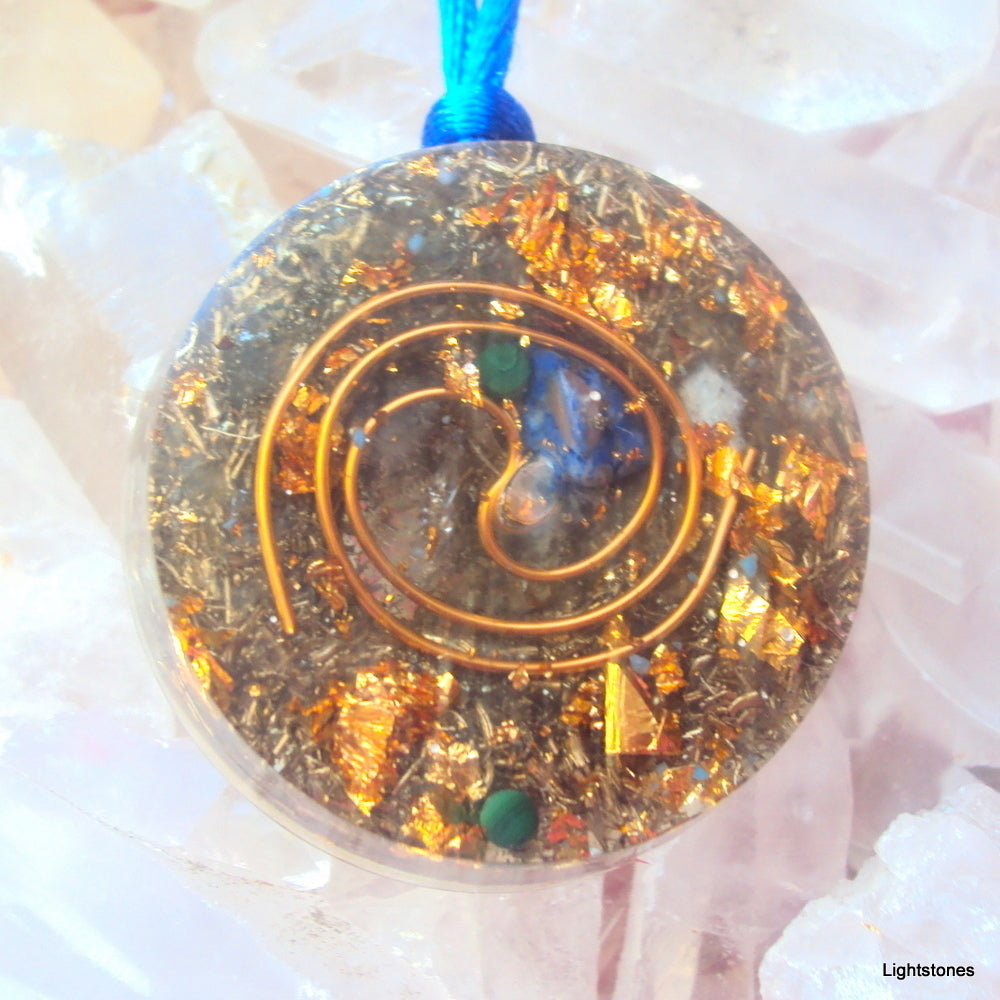 Golden Spiral Orgone Pendant, lapis, turquoise and malachite
$55.00
Golden Spiral pendant intended to enhance intuition and creativity.

Contains
Precious metals: copper coil, 24K gold leaves, brass shavings

Semi-precious gemstones: herkimmer diamond, lapis lazuli, aquamarine, turquoise, malakite, danburite.
Fine mineral powders: Selenite-pyrite-blue kyanite .
Wild sage and flowers from Mt Carmel.
David star mandala at the back side.
Cylinder shape.
Size: 4cm diameter, 8 mm height.
This item is out of stock, by adding it to your cart, you are ordering a similar one. Please allow one week to prepare it.