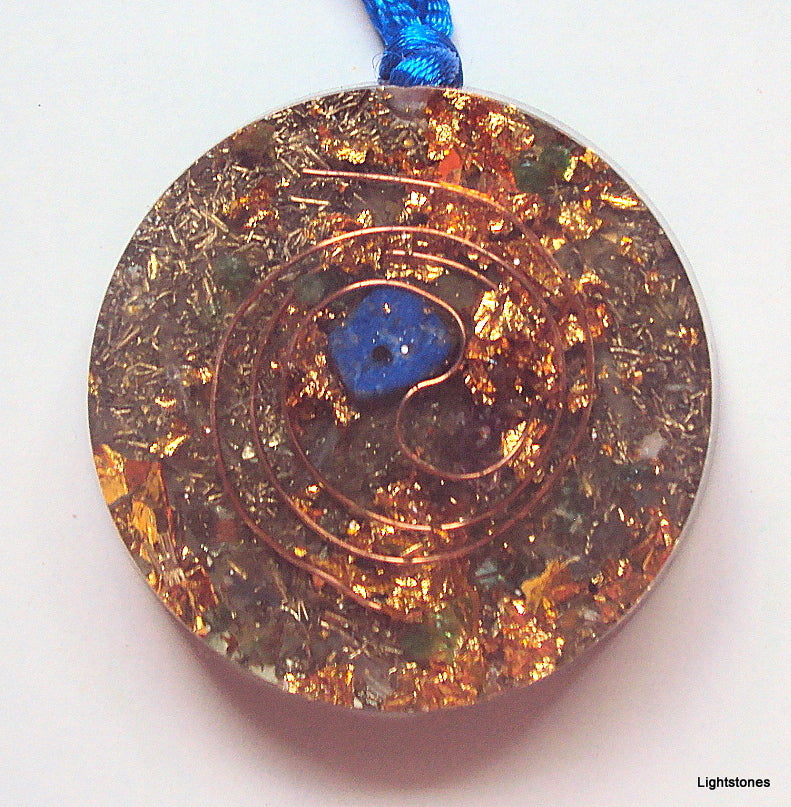 Golden Spiral Orgone Pendant, lapis lazuli and emerald
$55.00
Golden Spiral pendant intended to enhance intuition and love.

Contains precious and semi-precious gemstones: herkimmer diamond, ametyst, lapis lazuli, emeralds.
Fine mineral powders: Selenite-pyrite-blue kyanite.
Wild sage and flowers from Mt Carmel.
Sacred geometry: Flower of life mandala in blue or purple at the back side.
Precious metals: Brass shavings, 24K gold, copper coil.
Cylinder-disc shape: 4cm diameter, 8mm height.