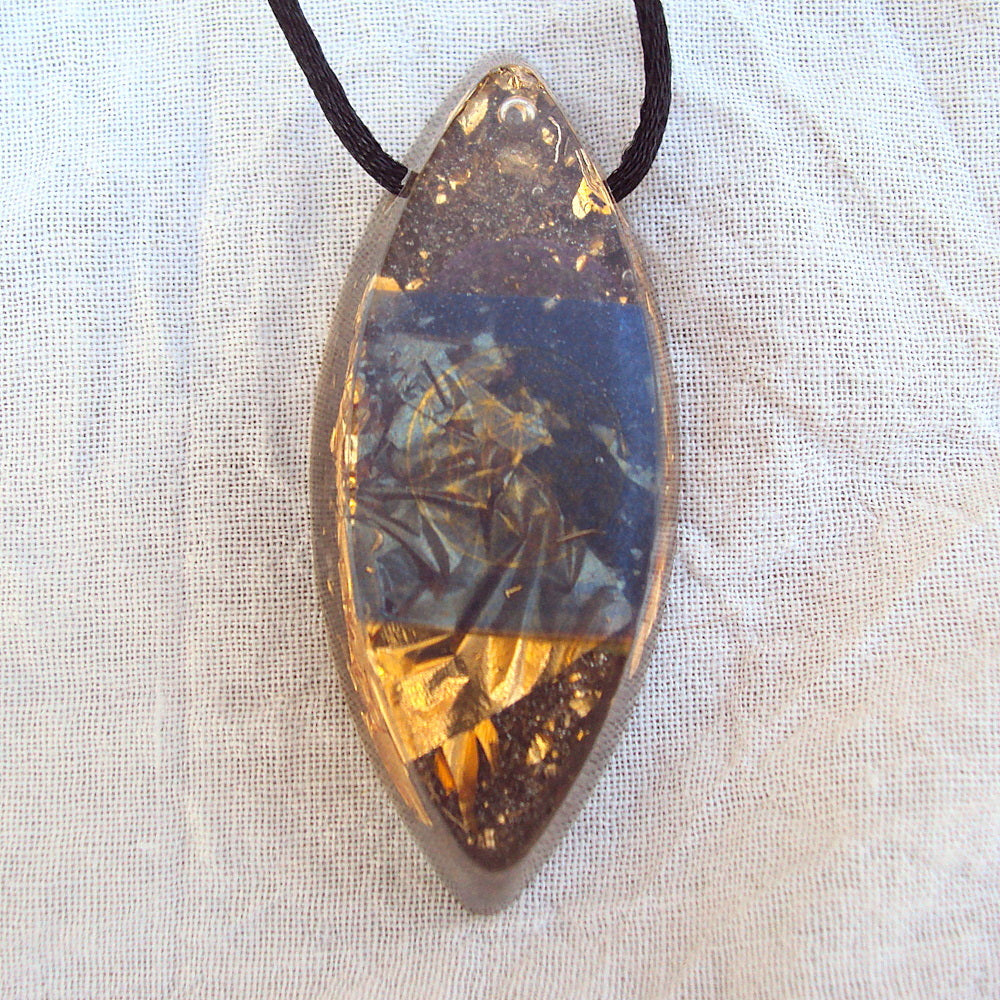 Blue Flower of life mandala and shungite orgone pendant, vesica pisces
$50.00
Vesica pisces shaped orgone pendant.
Gold wrapped chocolate look!

Contains a sacred geometry flower of life mandala in blue.

Precious metals: 24K gold leaves, copper and brass fine powder.
White quartz crystal
Fine mineral powders: special shungite based Lightstones mix, selenite, kyanite, pyrite.
Size: 5.8cm diameter, 0-2cm wide, 0.5mm height.