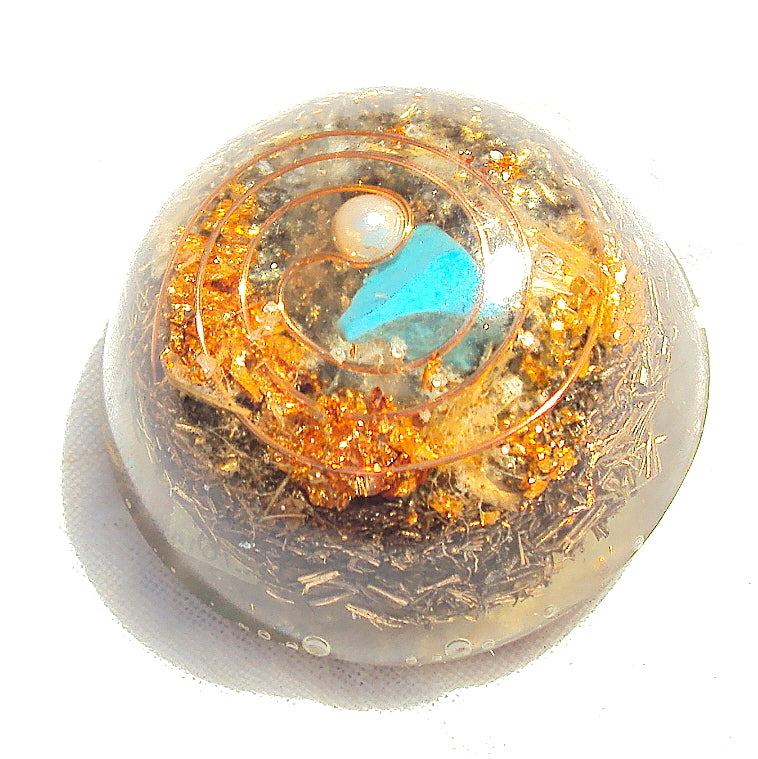 Pocket Orgone Device TB, turquoise and pearl
$50.00
Mini TB dome, grounding.
Contains precious and semi-precious gemstones: turquoise, pearl, aquamarine.
Fine mineral powders: Selenite, blue kyanite, pyrite.
Precious metals: 24K gold leaves, brass shavings, copper spiral.
Flowers and herbs of Mt Carmel.
Golden mean spiral on the Shiva eye shell at the back side

Dome shape, 4 cm diameter, 2 cm high.
Serial number: L 7014