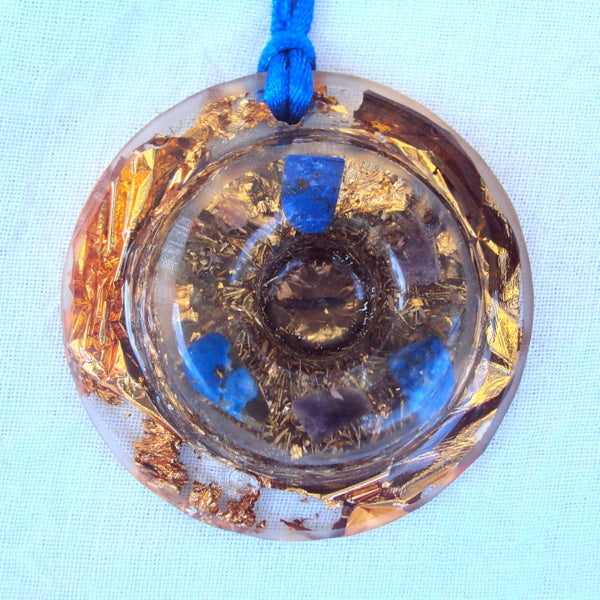 Golden torus disc, lapis lazuli and ametyst
$80.00
A powerfull pendant with a herkimmer diamond as center stone, lapis lazuli and ametyst forming a hexagone inside the torus, the disc contains 24K gold, selenite powder, a copper coil and peridot.
Also contains precious metals, wild flowers and herbs, fine pyrite and blue kyanite powder.
The golden healing energy of the disc and the herkimmer diamond is directed and flows towards the wearer.
Combination of a 4cm diameter torus and a 5.5cm diameter disc.
Height 1.5cm