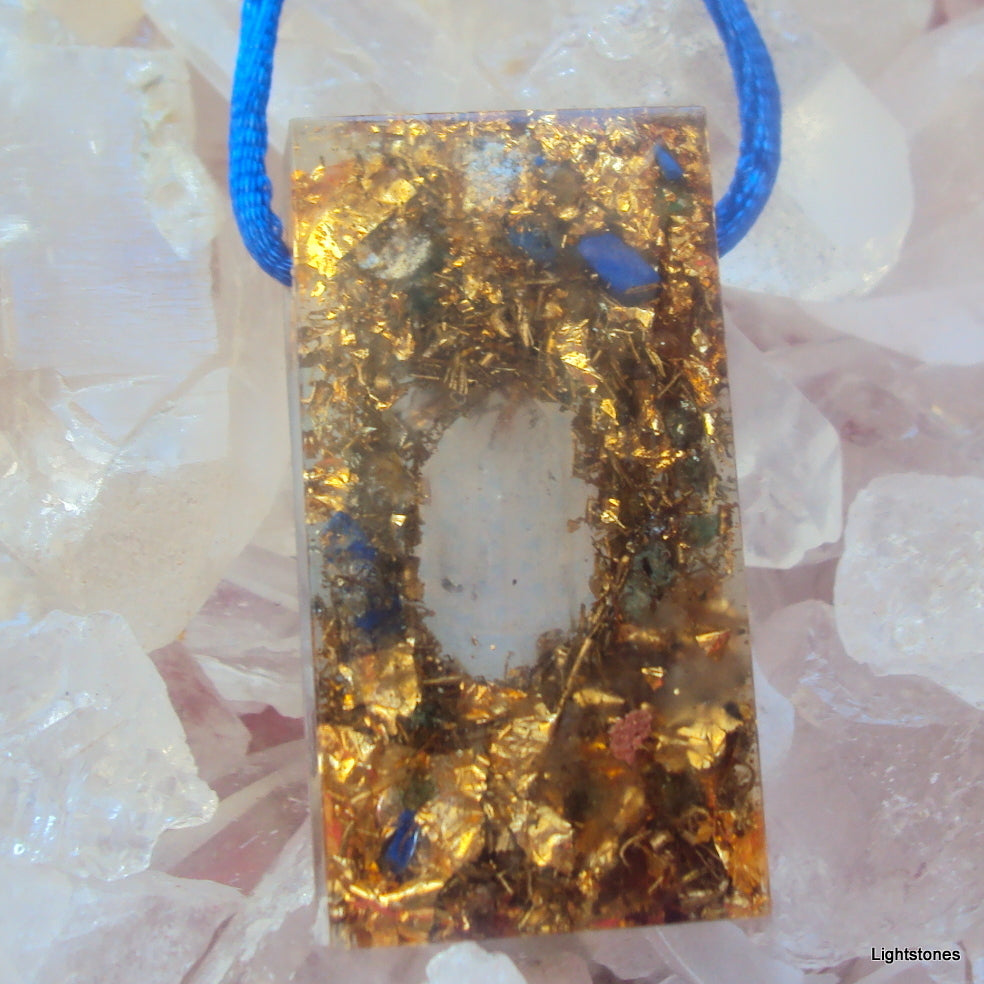 Golden Harmonizer, rectangle, herkimmer, lapis lazuli and rose quartz
$70.00
Contains semi-precious gemstones and crystals: herkimmer diamondl, lapis lazuli, rose quartz, emeralds, danburite.
Precious metals: 24K gold leaves, brass and copper powders and shavings.

Fine mineral powders: pyrite, selenite, blue kyanite, rose quartz.
Sacred geometry: cyan blue  flower of life mandala at the back side.

A general harmonizer and protector.
Intended to harmonize the flow along our vertical axis, between earth and sky.
Can also be used as pocket device.

 Rectangular design 4.7cm long, 2.2cm wide, 1cm high. 
Serial number: L1032
 This item is out of stock, by adding it to your cart, you are ordering a similar one! Please allow a week before shipment for us to prepare it.