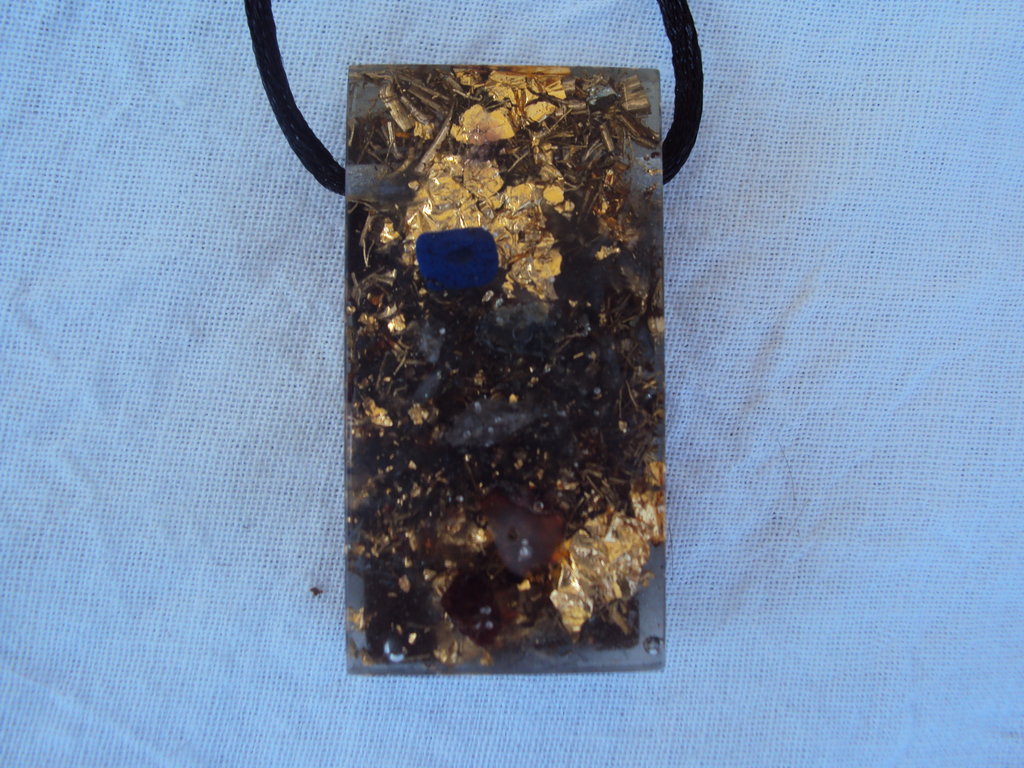 Chakra Harmonizer with shungite mix, Rectangular
$70.00
Unique orgone pendant containing garnet, carnelian, citrine, peridot,aquamarine, lapis lazuli and amethyst. Selenite, blue kyanite, pyrite and wild flower powder. Gold leaves, shungite, crystals and metal powders and brass shavings.
Enhanced energy flow by cascading density of metals

Black and gold Flower of life mandala at the back side.
Rectangular shape 4.7 cm long, 1 cm high.