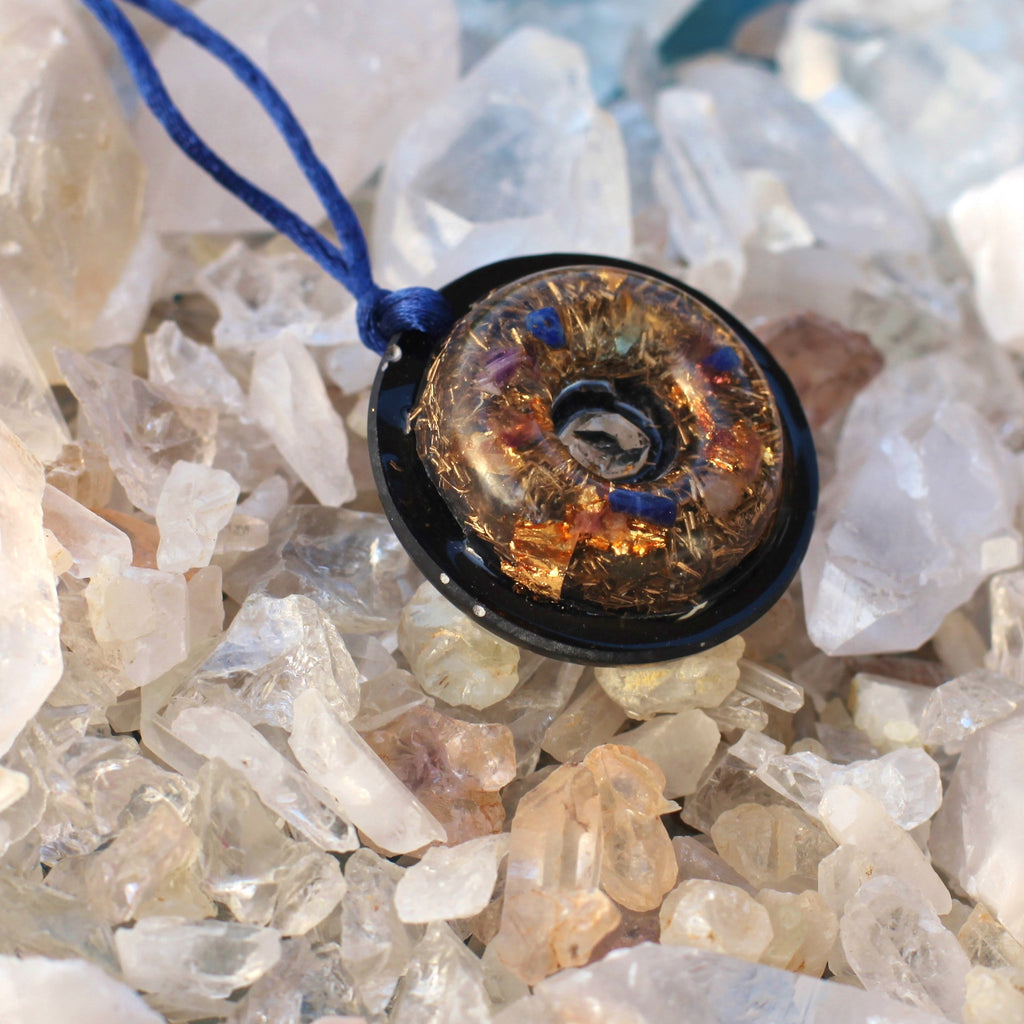 Shungite torus disc orgone pendant, lapis lazuli and ametyst
$80.00
 A powerfull pendant with a herkimmer diamond as center stone, semi-precious gemstones forming a hexagone inside the torus.
Semi-precious gemstones: lapis lazuli and ametyst.
Precious metals, brass shavings, copper powder, 24K gold.
Wild  flowers and herbs.
Fine mineral powders: pyrite and blue kyanite , selenite and shungite.
Combination of a 4cm diameter torus and a 5cm diameter disc.
Height 1.5cm