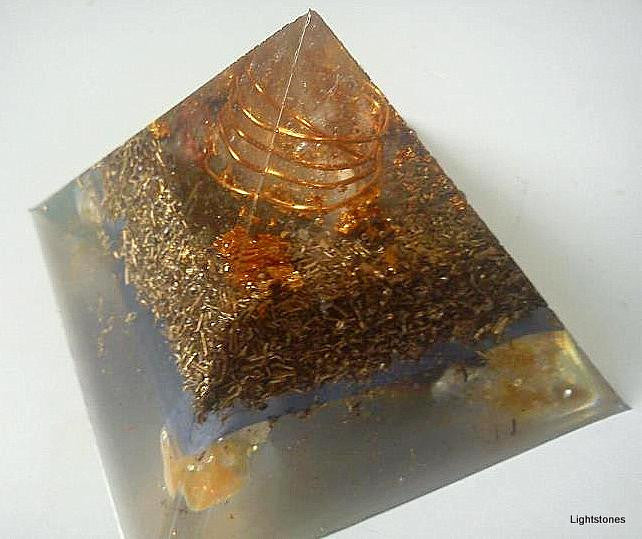 HHG orgone pyramid, flower of life and citrine
$110.00
HHG  Pyramid intended to enhance wealth and harmony as well to enhance your house level of energy.
 
Very nice to meditate with
 
Contains semi-precious gemstones: 1 double terminated copper coiled white quartz crystal, 4 citrine points.
Precious metals: 24K gold leaves,  brass shavings.
Wild flowers of Mt Carmel. 
Fine mineral powders: blue kyanite, pyrite, selenite.
 
Sacred geometry Blue Flower of life mandala.

 
Size: 8x8cm base, 6.5cm high.