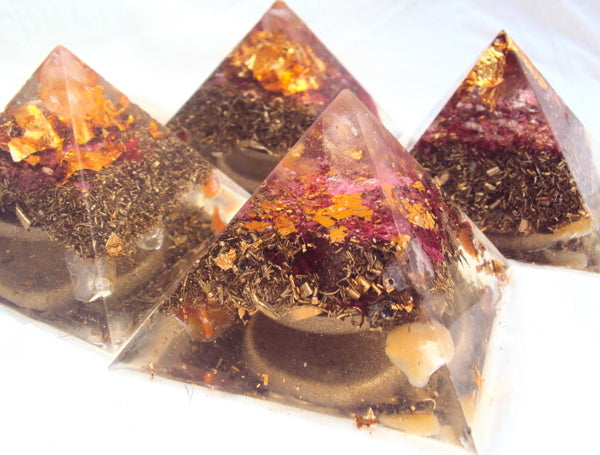 4 HHG Orgone Pyramids, Four Guardians
$240.00
4 HHG Pyramids intended to place at the four corners of your home or space.
Enhanced chi flow produced by cascading density of the metals inside the device.

Each pyramid contains: 1 herkimmer diamond, 4 carnelian, ametyst, gold leaves, flowers of Mt Carmel, blue kyanite-pyrite-selenite-emerald powder,aluminium and brass powder, brass metal.
size: 7x7cm base, 5cm high.