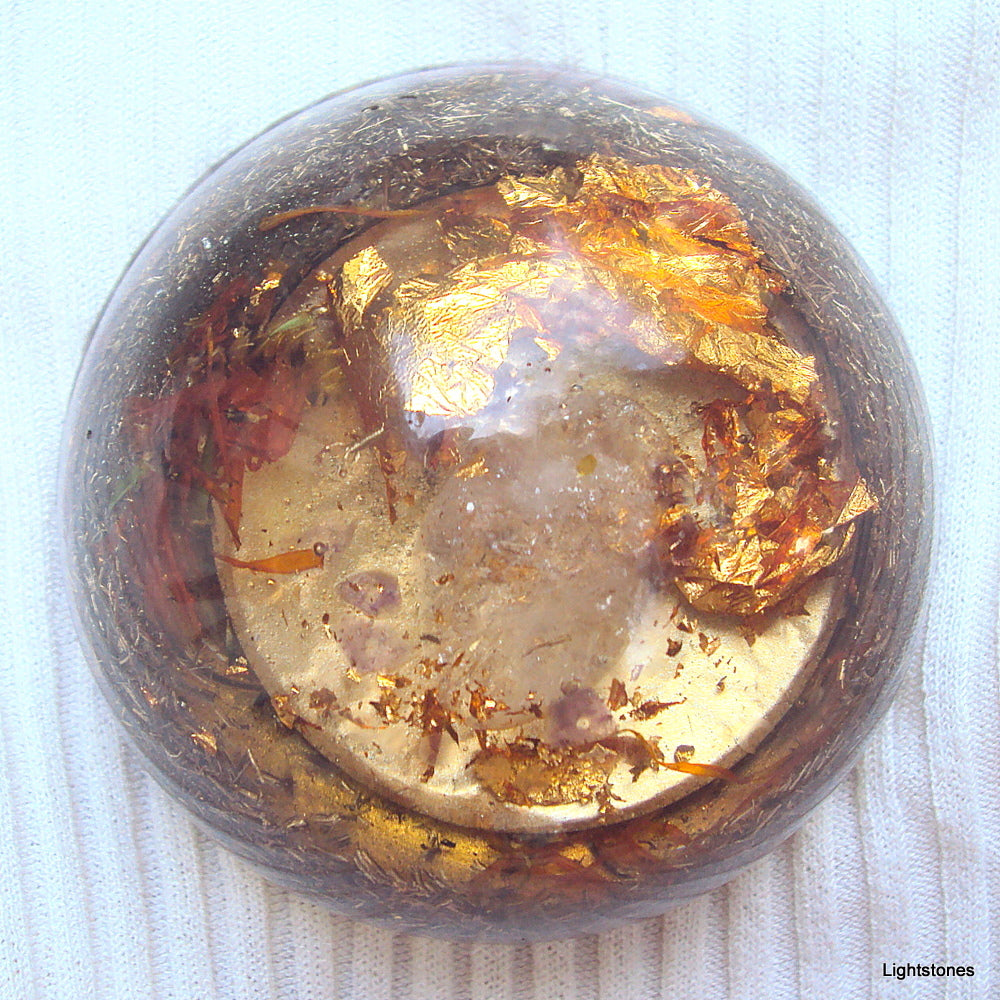 TB Orgone Dome, Space Enhancer with rose quartz, ametyst, calendula.
$90.00
Contains semi-precious gemstones: rose quartz, ametyst.
Fine mineral powders: Selenite, blue kyanite, pyrite, shungite.
Precious metals: 24K gold, brass shavings, brass and copper powder, copper coil.
Calendula Flowers and roses from Mt Carmel.
Sacred geometry shiva eye shell.
Enhanced chi flow given by cascading density of metals.

Dome Shape: 8cm diameter, 4cm high.