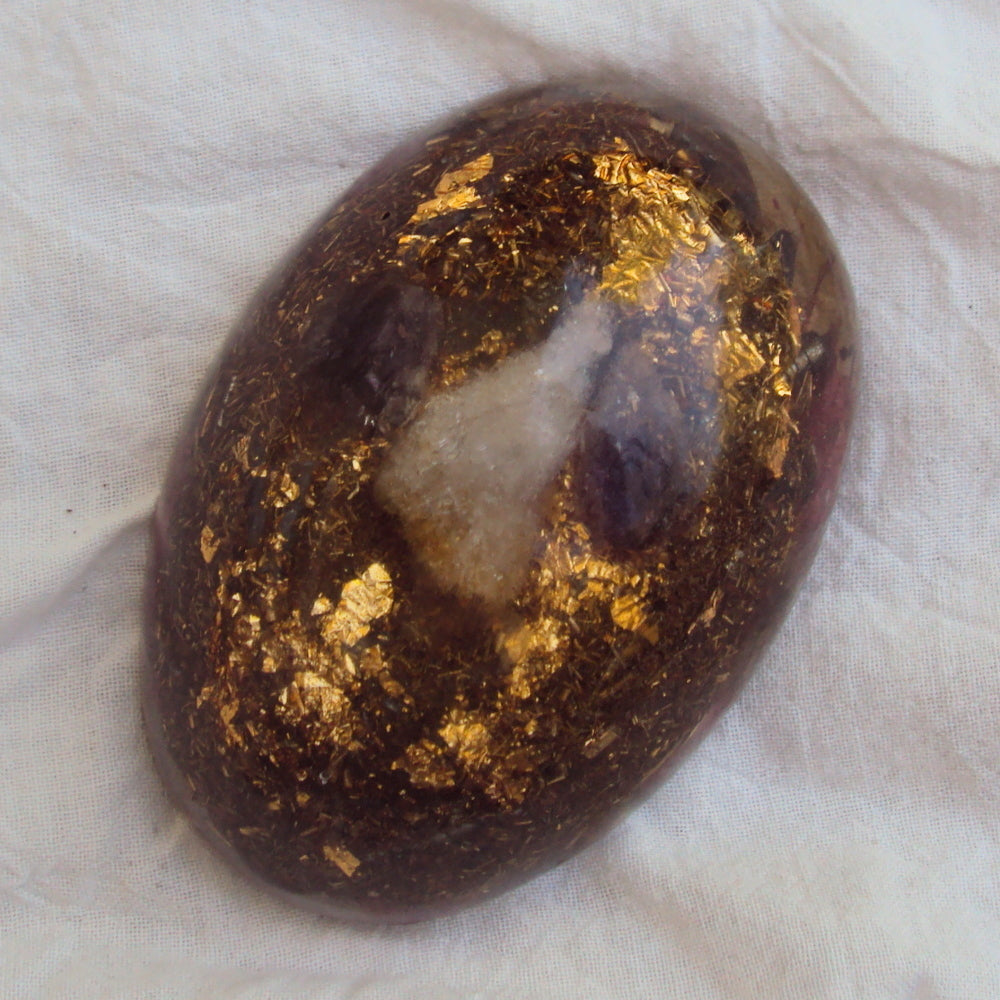 Ovodome, citrine, ametyst and shungite
$90.00
The ovodome is a new item at Lightstones and a very powerful TB.
Contains:
Semi precious gemstones: ametyst and citrine.

Fine mineral powders: selenite, blue kyanite, pyrite, shungite.
Precious metals: 24K gold, brass shavings, copper powder.
Wild flowers frome Mt Carmel.

Oval shaped dome.
Size: 10cm long, 7 cm wide, 3.5cm high.