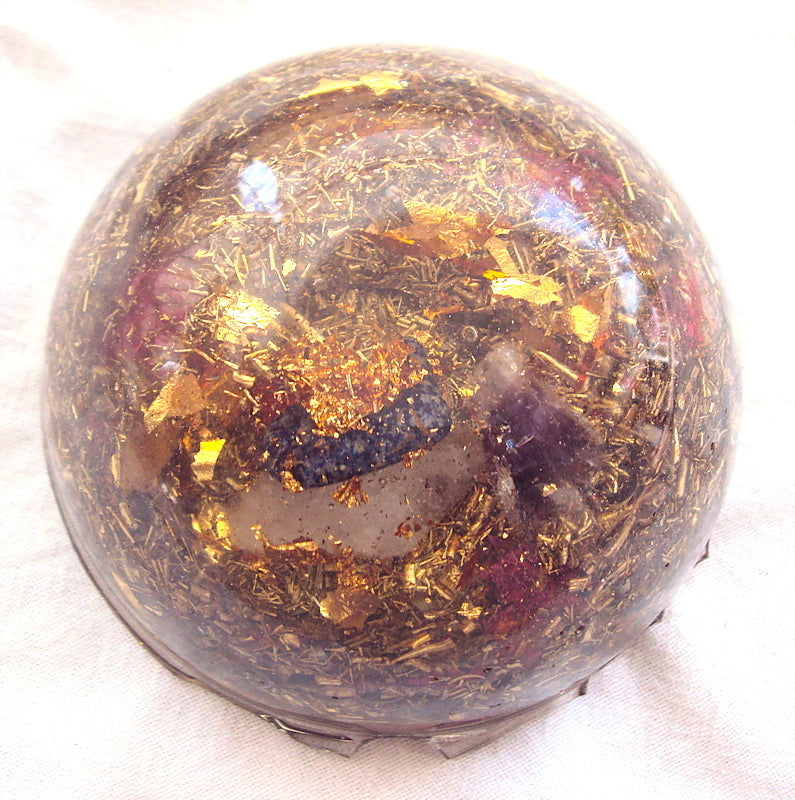 HHG Magic Dome, citrine and ametyst
$90.00
Powerful energy enhancer for the home or office.
Enhanced energy flow given by cascading density of metals.

Contains semi-precious gemstones: citrine, ametyst, rose quartz, four white quartz crystals at the back side.

Fine mineral powders: Selenite, blue kyanite and pyrite.
Flowers and herbs from Mt Carmel.
Precious metals: 24K Gold leaves, aluminium and brass powder, brass shavings.

Dome Shape 8cm diameter, 4cm high