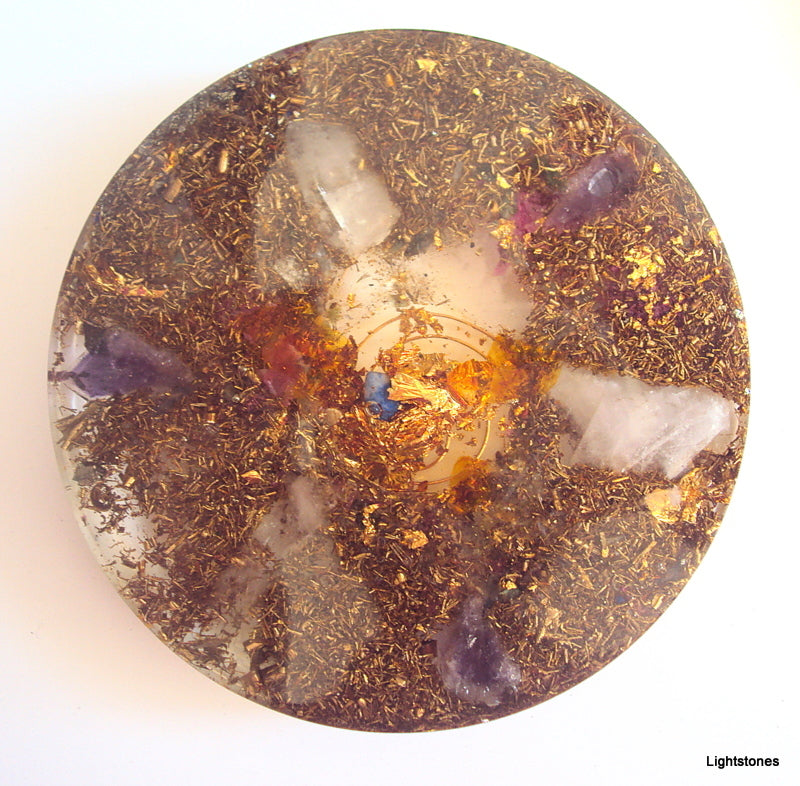 Small Orgone Charging Plate, lapis lazuli and quartz
$110.00
Contains precious and sem-precious gemstones: 3 white quartz crystals, 3 ametyst points, rose quartz, malachite, lapis lazuli and emerald.
Fine mineral powders: Selenite, blue kyanite and pyrite
.
Flowers and herbs from Mt Carmel.
Natural tree resin.
Precious metals: 24K Gold leaves, copper coil and brass shavings.

Cylinder Shape 10cm diameter, 2cm high.